Lower School Announcements:
Please feel free to stop in or call to make an appointment to discuss your concerns, suggestions, or ideas to help make this year the best it can be!
UHCS – LOWER SCHOOL
January 3, 2022
Happy New Year UHCS Lower School students, parents, caregivers, and staff!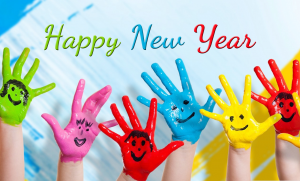 First and foremost, we hope that you enjoyed your winter break. Additionally, we want you to know that we are so excited that you are a part of the UHCS family and we can't wait to see you all when school is back in session virtually on Tuesday, January 4, 2022 via Zoom. We are looking forward to fun, laughter, and learning together as we move forward on this educational journey from now and for years to come. After all, love, support, and care are the best gifts that we can give our children, our families, and our staff as we work together in partnership.
In order to maintain health and safety for all, our classes will resume temporarily via Zoom from Tuesday, January 4, 2022 through Friday, January 7, 2022.  Please note that on Friday, January 7, 2022 students will receive a scheduled time to report to the UHCS campus for COVID testing at no cost to you. This will help with our initiative to help keep our learning community and environment healthy, happy, and safe for all when we return back to in person learning on Monday, January 10, 2022. Please be sure to be on the lookout for your child's scheduled COVID testing time and do your best to make your appointment. If you would like to have your child tested at a healthcare facility of your choice, that would be acceptable as well. However, all scholars must provide COVID testing results before returning back to the school building for in person learning. All faculty and staff will be tested for COVID before returning to work on the morning of Monday, January 10, 2022.
During January of each year, we honor Dr. Martin Luther King Jr. He is well known for teaching us to dare to dream and to dream big. He also taught us how to show love and care for others, to not judge others, to not give up, to work hard and to succeed, to see obtaining an education as important, to serve others, to forgive, to stand up for what is right, and to have faith. Dr. Martin Luther King Jr. stated that "Faith is taking the first step even when you don't see the whole staircase". Thank you for continuing to have hope and faith during these challenging times. Let's continue to work together to achieve academic success for our scholars by providing them with a foundation of Respect, Excellence, Accountability, Caring, and Honesty, which represents the UHCS REACH CORE VALUES.
Best,
Ms. Zakkiyyah Sally, M. Ed, MA
Lower School Principal
zsally@uhcs-newark.org.
Summer Reading Kickoff Celebration Saturday, June 11, at 10 am at Elementary School
Open Enrollment is ongoing for the 2022-2023 school year.
The Lower School
PreK through 2nd
74 Hartford Street
Newark, NJ 07103
Phone: 973.623.1965